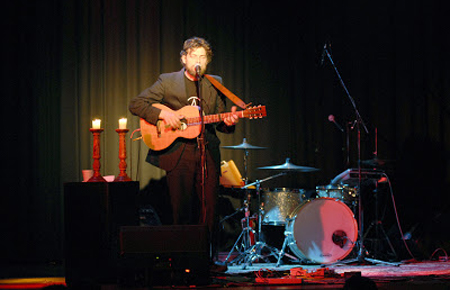 I say
I love songs. I play and sing songs for any occasion. I can learn specific songs, write songs or music for video or film synchronisation. I have a repertoire of 400 songs ranging from Abba to Zappa. A side / B side rarities, left of centre, right of centre and straight down the line. I have played at around 3,500 shows, hundreds of weddings also corporate functions, countless parties, engagements, 21st, 30th, 40th, 50th, 60th, kids' shows and one funeral.
My solo act is where I loop sounds live and play a song over the percussive rhythm track I just created, which is never exactly the same… shakers, stapler, pepper grinder, tea cup, back of my guitar, beat box mouth. Never too overbearing to get in the way of the song I'm playing/singing. If need be, I can pump it up and get a small dance floor going for a bridal waltz and/or the end of a nice musical session...then again last week the floor was jumping for about two hours straight.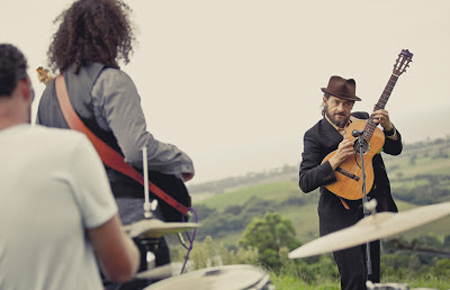 I read the folks and guess what style of music they'd like… Cat Stevens or Cold Play, Neil Finn or Neil Young, Radio Head or Talking Heads, Elvis Costello or Elvis Presley, the La's or the Beatles, Van Morrison or The Doors, The Cure or The Verve, Paul Kelly or Paul Simon, Nick Cave or Nick Drake.
I write songs and have an album, called 'that was now this is zen' I have performed as a solo support act for touring shows such as Holly Throsby, Bobby Flynn,Some Guy, Ash Grundwall, Diesel, Midnight Oil (just kidding)